Looks like we get quite a treat in the NY area for the next few months as Takshi Murakami will have a huge exhibit at the Brooklyn Museum from April 5th - July 13th of this year.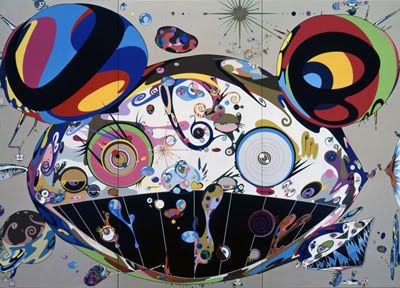 The exhibit will include works from his entire career totaling more than ninety works in all forms of media installed in more than 18,500 square feet of gallery space. That's 2 floors worth.
There will also be a LV pop us store selling the collaborative items that he has done for them over the past few years.
Even of you've never heard of Takashi Murakami this is something to check out. His crazy colors and uses of animation will just amaze you (watch the video). So if you're in NY don't miss it.
-john-