This Spring, Stones Throw is blessing us with a complete über deluxe reissue of MF DOOM's Operation Doomsday. Peep the justice they're doing for your favorite metal faced MC...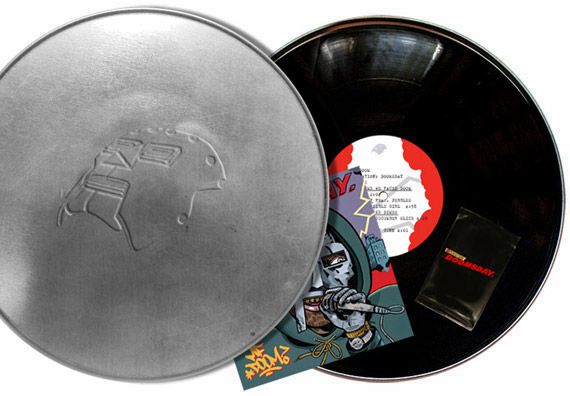 "The history of MF DOOM's debut album OPERATION: DOOMSDAY is a spotty one - it's been released in at least two different versions on different labels, out of print, bootlegged, and even released once with a cheap scan of the original cover.

This Spring DOOM's own label Metalface Records will be releasing the first complete & remastered version of OPERATION: DOOMSDAY, containing the original album, alternate versions, b-sides and instrumentals - 51 tracks total - with all new artwork and two deluxe, metal formats."
The CD format comes with 2 discs and metal lunch box, while the Vinyl fomat will come with 4 LPs and round metal case. Both formats will be coming with a complete 32 page lyric book and 10 cards with images of the Operation Doomsday MCs. Pre-orders will be starting and announced soon.
Between the artists on the roster and the special projects and collabs they put out, Stones Throw is just this perfect storm of fucking awesomeness. Rispek.
-john-