Kaws just got together with The Standard Hotel for a set of 'XX' light bulbs. The detail in them is pretty crazy, and make sure to check the video on the bottom to see them in action...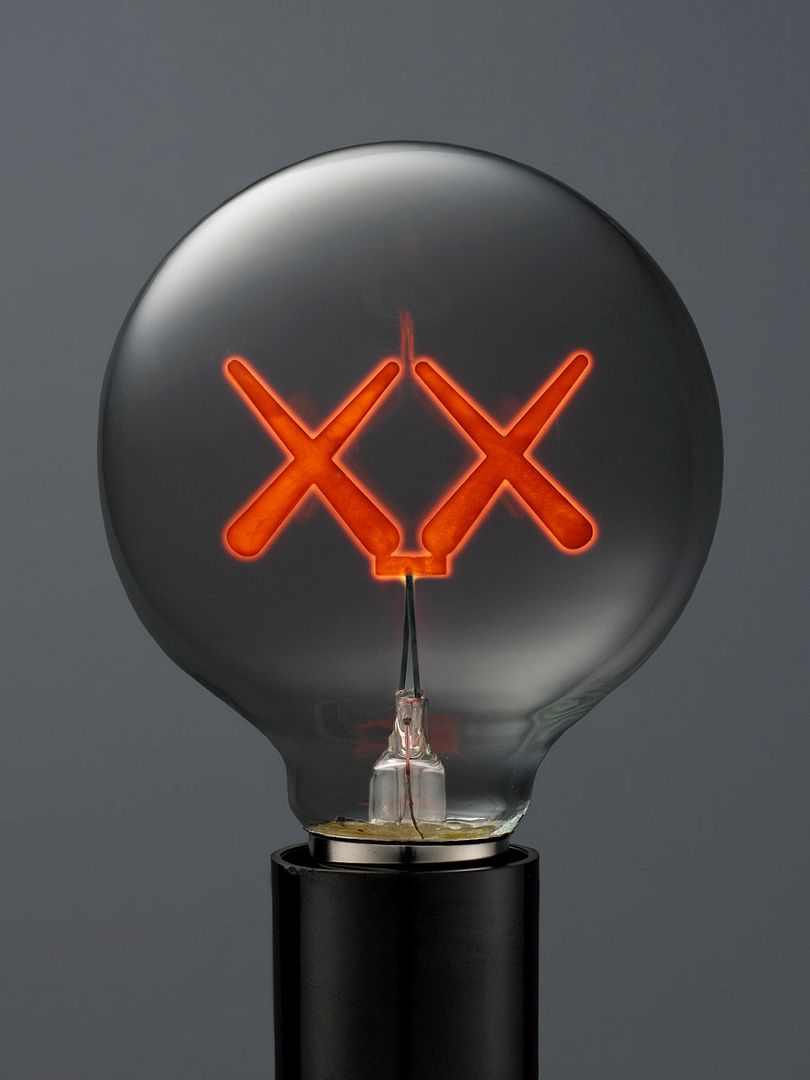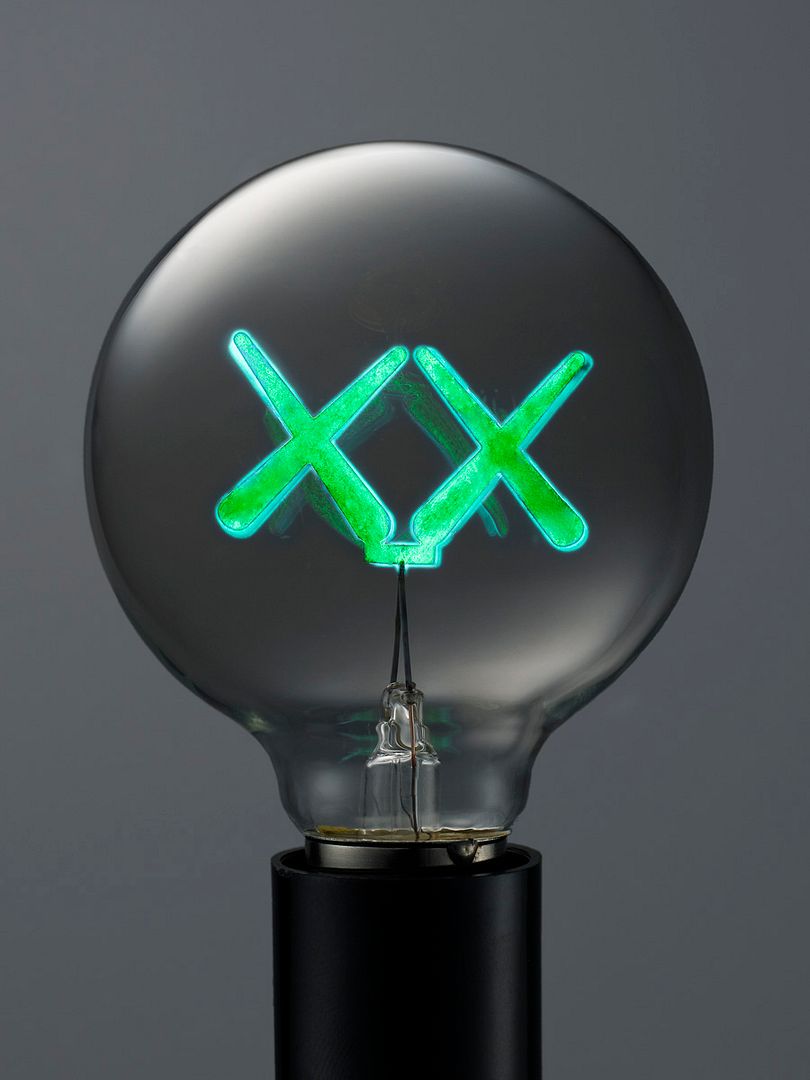 They aren't your standard light bulb that you would light a room with, instead they only carry 3watt glow to be used for some ambiance. (
the packaging
is pretty nice too)
They are sold in sets of three ($65, one of each color) and only 1,000 sets were produced. They are already sold out through The Standard's online shop, but if you visit the actual hotel shop, they should still be in stock. Along with the light bulbs, 2 different types of KAWS pillows in multiple colors and KAWS companion key chains will be exclusively available for sale at New York shop. A Sorayama/KAWS metal sculpture is also on display now at the shop (not for sale).
-john-