I think I've come to the realization that 10 Deep lookbooks are more of an experience than just pictures of people wearing clothes. So with that said, I leave you with one lone picture and a link to the Spring 2010 "Internationally Known" lookbook.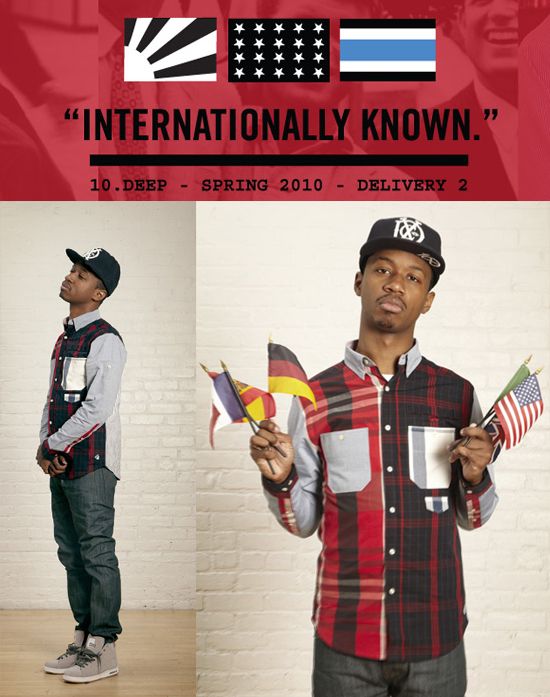 The top that Curt@!n$ is modeling here is rather rad.



"The second dose of our Spring 2010 collection lookbook is now live. Again featuring up-and-comers CurT@!n$ and Stalley (as well as our typical cast of extended family members), this follow-up to the delivery one lookbook moves away from the stark and militant visuals of the season's first delivery. This new offering gives a flip-side look at the hero/criminals first seen in Delivery 1. This time around, the moneyed, internationally known and semi-upstanding luminaries of the status quo serve as a backdrop. Though widely respected, none of these figures are above reproach, nor beneath praise.

Button-down woven shirts in both long and short sleeve options anchor the collection, and Chambray and camo-highlighted sateen convertible shorts follow things up. Batting clean-up are a new spread of headgear – from Oxford New Eras to our classic 5 Panels, redone up in Oxford Stripes, Tonal Ginghams and trapped panel screenprinting."
Available next week for purchase through
10Deep
.
-john-