Nike has just launched their huge Air Attack campaign, and NikeTown New York has gotten the royal in-store treatment for the occasion...


The front window displays each shoe in the Air Attack pack on an oxygen canister pedestal.

Once you get past the great window display you are greeted by a pair of massive touch screens that allow you to look through the Air Attack collection with you fingertips. You can also see some of the sneakers that are yet to release in a complete 360 view, as well as watch the new Nike Air commercial...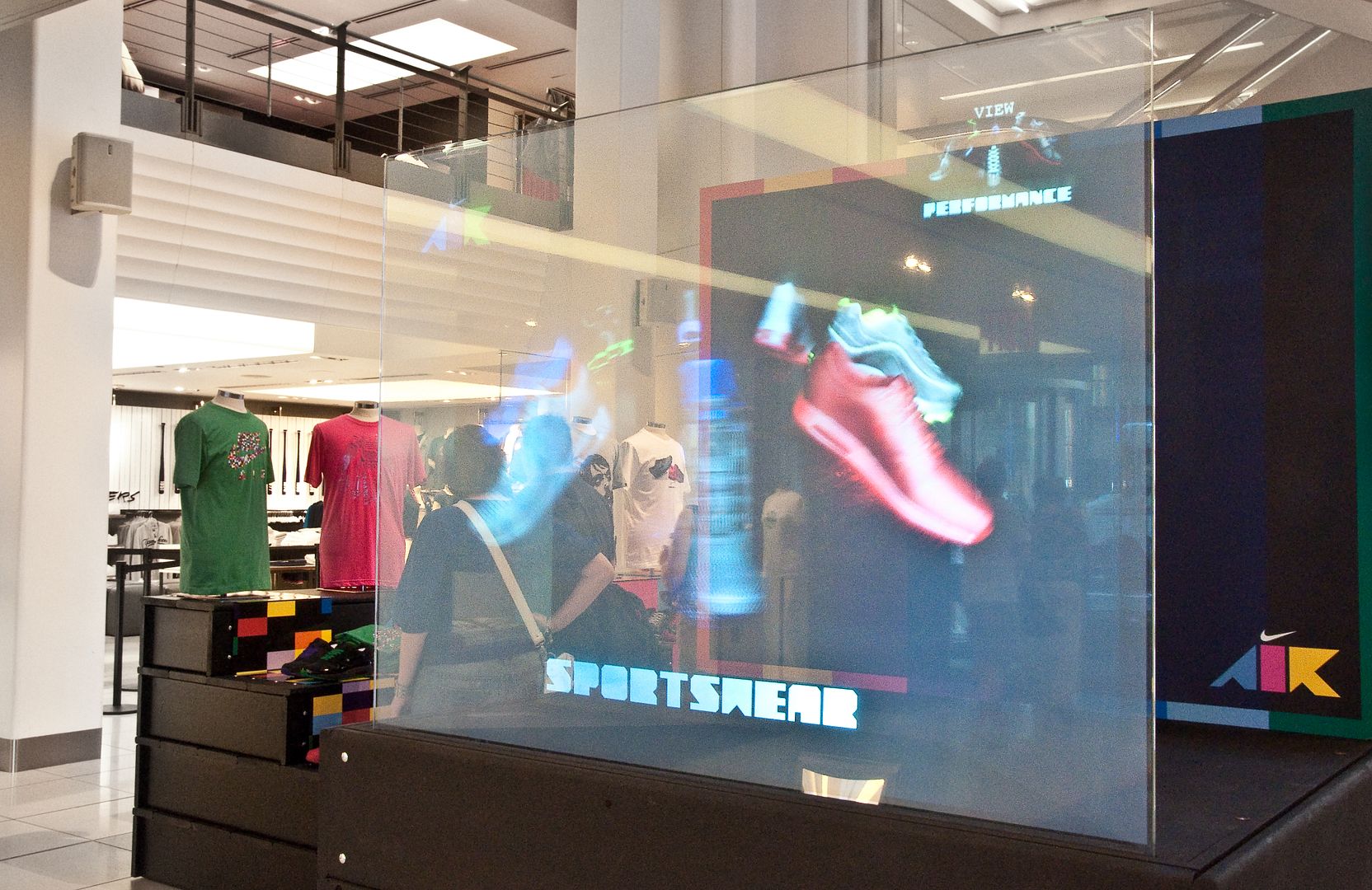 Once you make your way around that mesmerizing screen, it's the wall of Air. Displaying all of the released sneakers so far...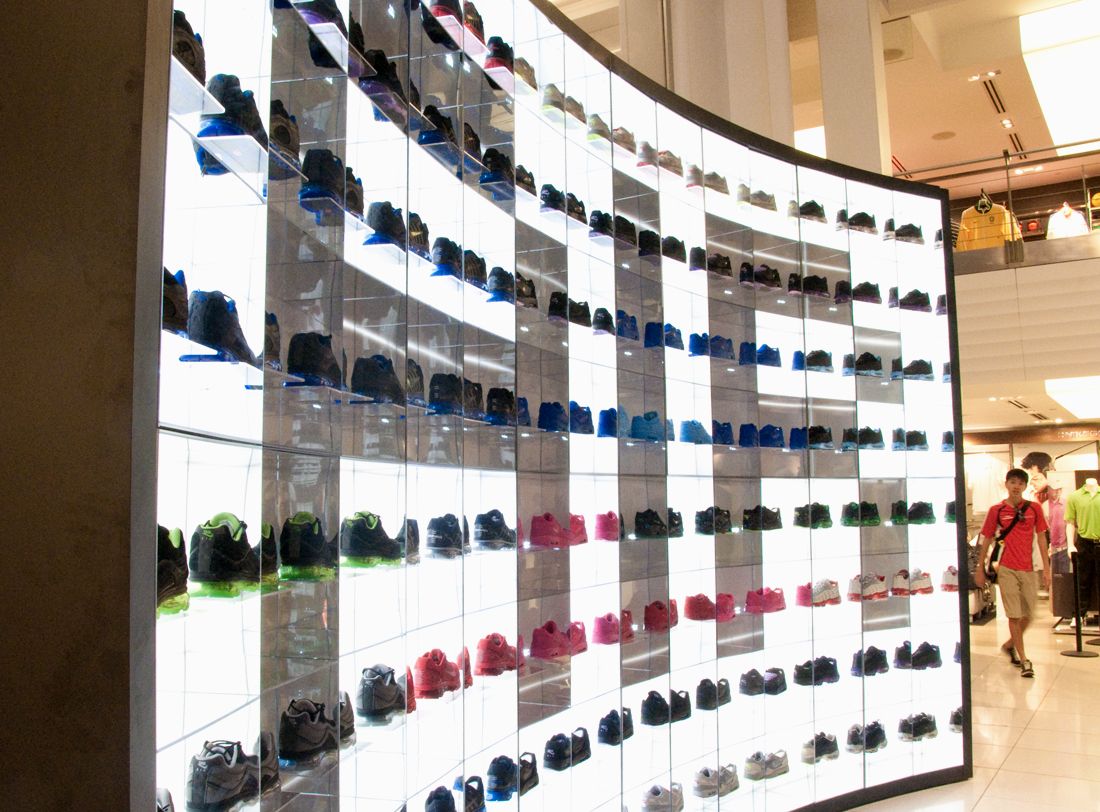 There is also a total of about 20 new t-shirts put out by Nike Sportswear that really impressed me! Not that Nike plays it safe, but seeing a tee shirt that reads "FUCK GRAVITY", as well as another with some censored sneaker porn, definitely took me by surprise!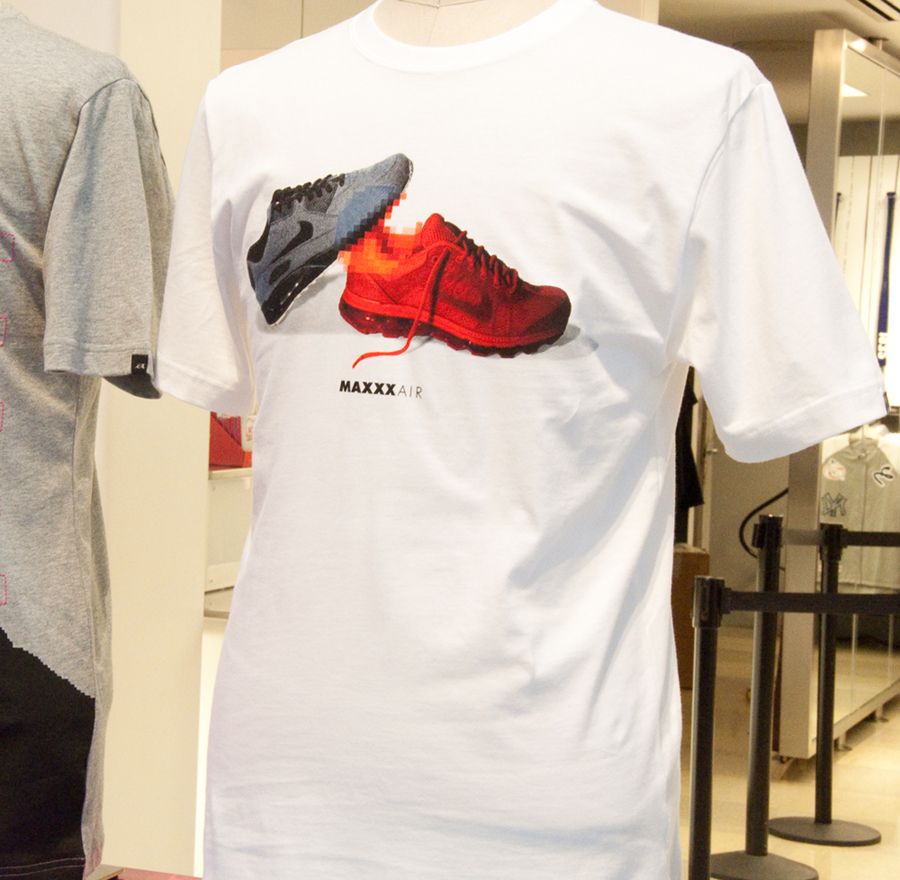 "Sneaker Porn", humping sneakers with the touching area pixeled out. It reads "MAXXX AIR"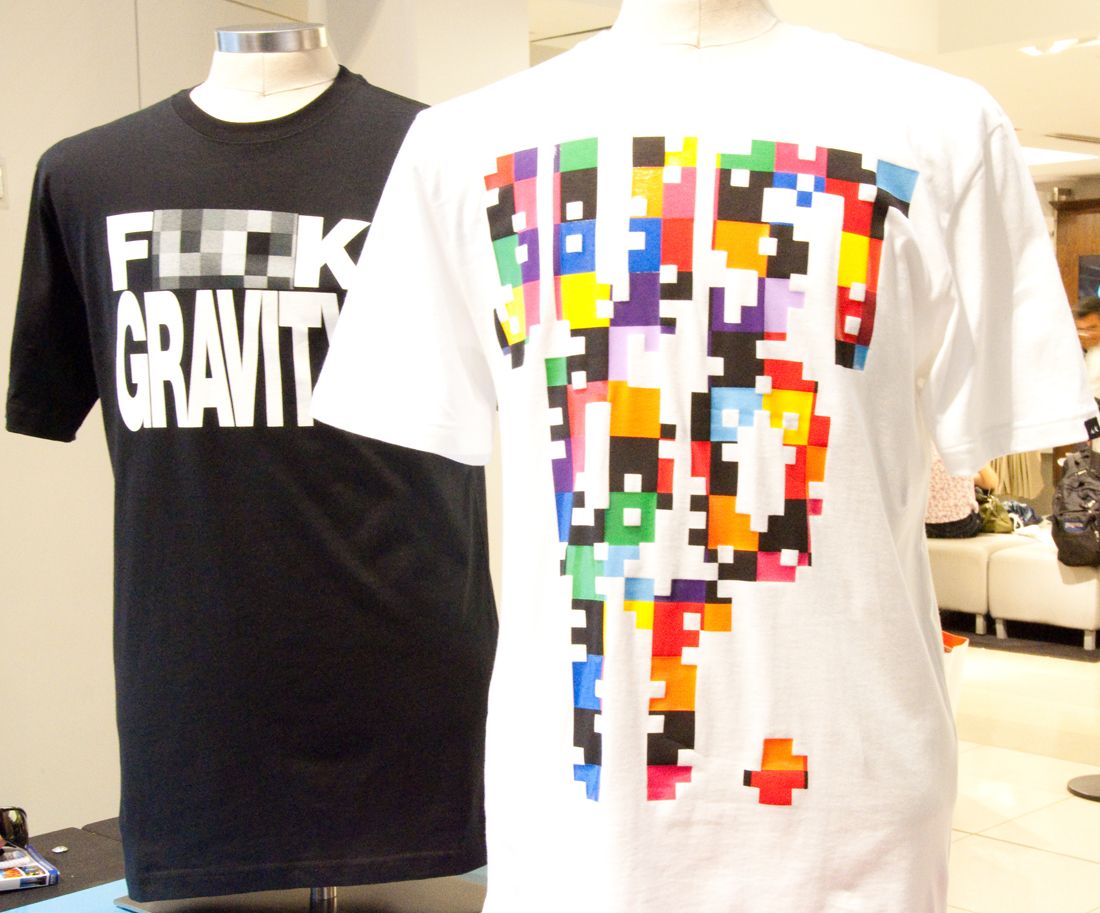 One of the 5 Air Maxim 1's to drop. A head turner for sure...




While the Air Attack series will last through June as far as sneaker releases, this in store display will only be up for a month or so. So if you want to grab some sneakers or just check out the eye candy, you should stop on by.
As of now we've released 5 pairs of Air Max 1's, Air Maxim 1's, Air Max '95's, Air Max 2009's, Air Max Tailwind 2010's, and Air Max 24/7's respectively. Also in the coming months will be 5 new pairs of Air Max 90's, Air SC Trainers, Air Max Hyperize, Air Max 2010, and more. And while the sheer number of shoes dropping might be deceiving, they are actually pretty limited (especially the Sportswear shoes), so don't sleep too long.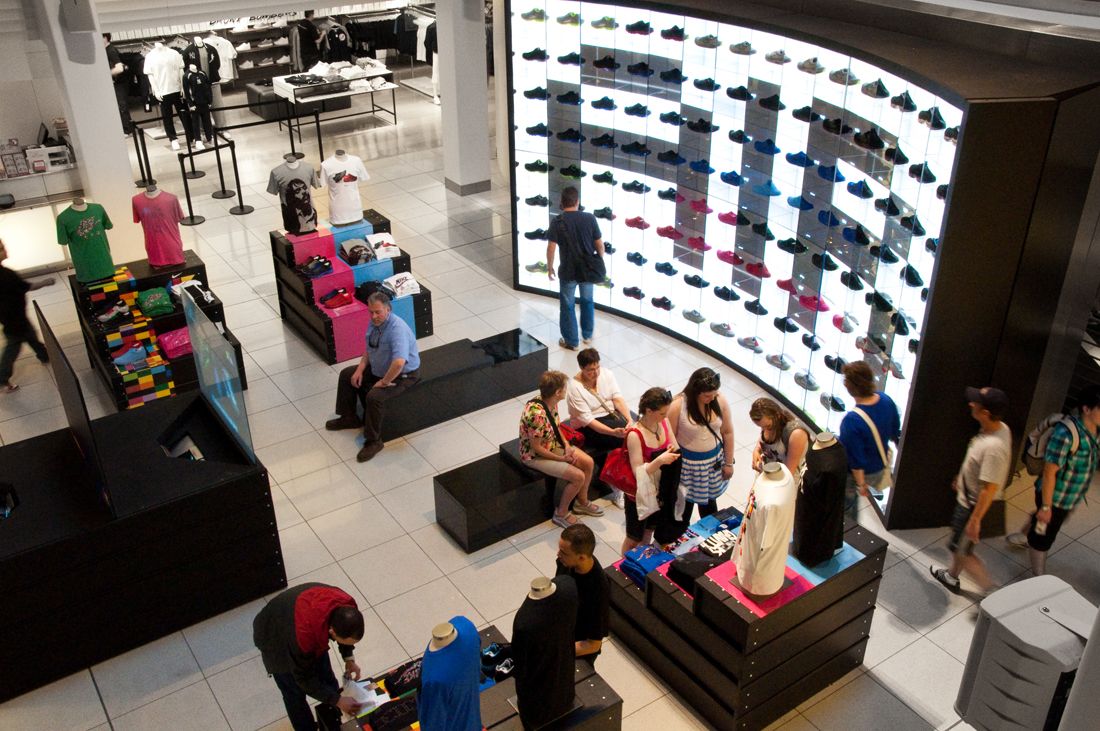 -john-