I've been meaning to do a post on TOMS for a while here on SwaggerDap, and with the launch of a few new shoes in a bunch of new stores, it seems like a good time to do so. With TOMS popularity, this probably isn't an "Introductory" for most people, but since there are still too many people unaware, you can get familiar now...

TOMS was started just a few years ago as a mission to put shoes on the feet of needy people around the world. On trip to Argentina (hence the TOMS logo) the founder, Blake, noticed that there were so many children without shoes, and after looking into it he discovered that this could keep them out of school and more seriously transmit tons of diseases their way. To aid this he didn't want to rely on fundraising, so he made 10,000 very simply constructed but durable shoes and started the "one for one" campaign where a pair of shoes is donated for every pair of shoes sold.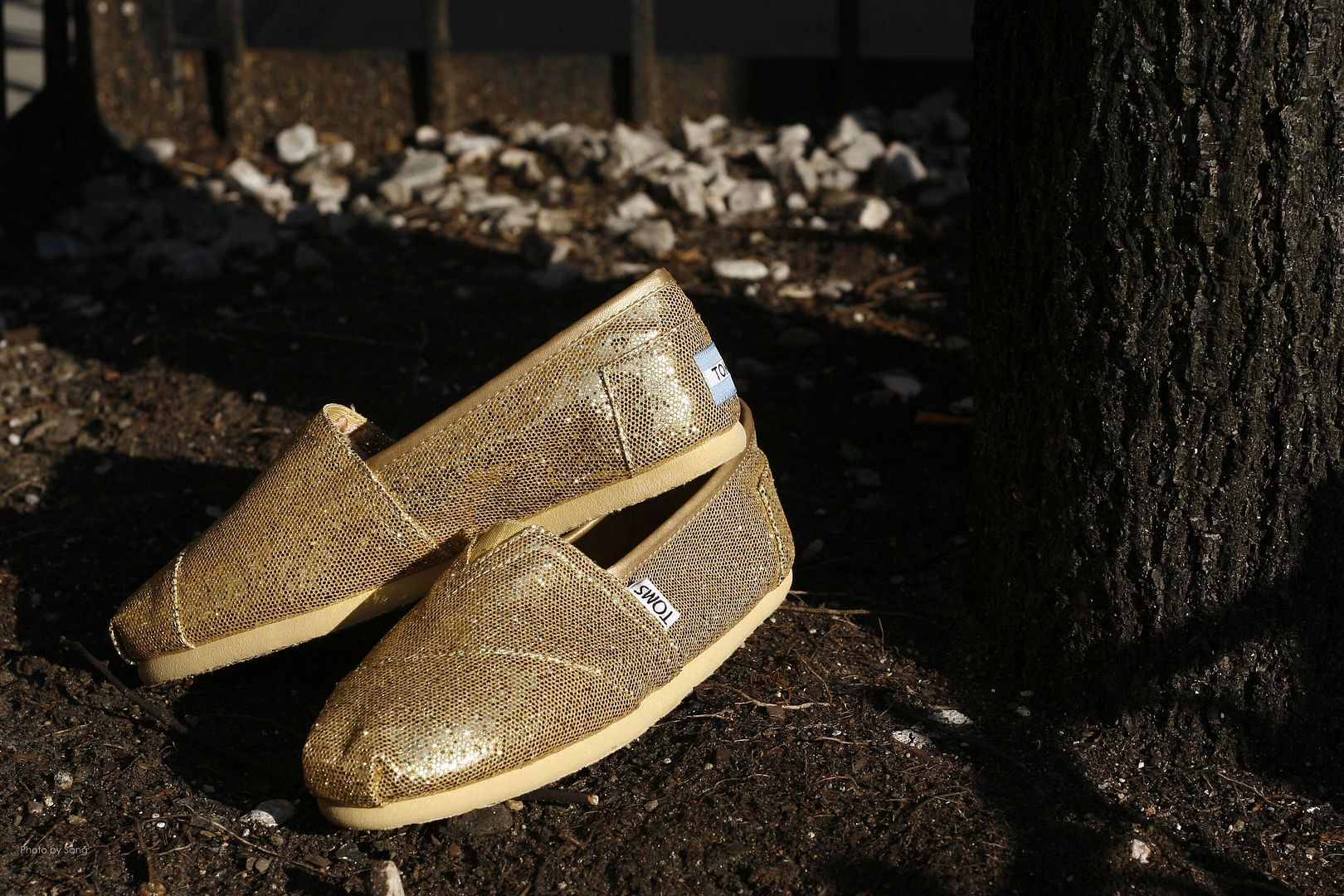 TOMS 'Classic' model in gold glitter. (This pair is for women, don't be turned off guys)
To keep costs low, so far TOMS has only really had one construction but now with things starting to blow up they have introduced a new
Harbour Cordones
model that has more of a shoe look with eyelets. The shoes are made for men, women, and kids and run from $40-70, which isn't bad considering you are really buying 2 pairs of shoes with that purchase.
I had an opportunity to meet with TOMS representatives at their showroom last summer, and the company is full of amazing people who have nothing bad to say about the brand or the owner. They have been able to provide over 40,000 shoes to people throughout South America and Africa since 2006. Amazing stuff. Support them.
You can pick up TOMS shoes through
Rugged Sole
and many other TOMS accounts nation wide.
-john-