One of the few July 4th streetwear ideas comes from 10 Deep who are presenting Patriot Murko ... along with a great commercial for him.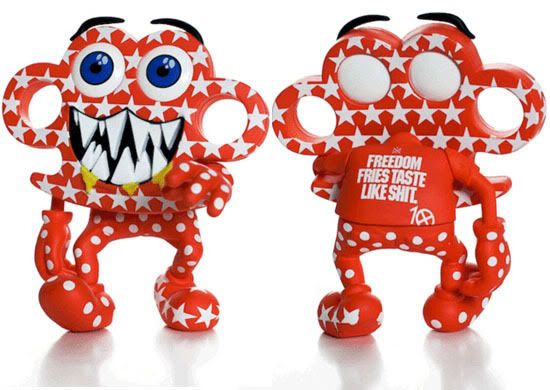 Patriot Murko will be released to select retailers this week.
This edition is limited to 200 pieces and comes shipped ready to carpet bomb all of the other toys on the shelf
He stands 5 inches tall, features movable arms, hands, and feet (not to mention a special message on the back of his t-shirt).
Patriot Murko hit shelves beginning Tuesday, July 1st so get out there.
Have a great 4th people. Stay safe and stay fly.
-john-