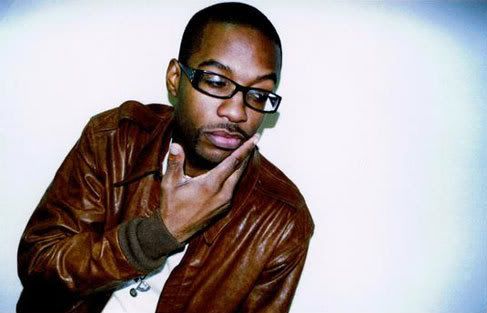 Okay so maybe he wont let you actually "write" his rhymes for him, but
Mickey Factz
is up to his 29th Leak,
Africa (Feat. D'Angelo)
, and he told us that he wants Leak #32 to be decided by his fans.
Peep my concepts below.
The concepts:
I think Mickey killed it when he did the
"I'm Sean"
track; so these are some ideas he could definitely do a great job on.
- Mickey Factz raps about being Obama on Election Day.
- Mickey Factz raps about being Obama on Election Day and asking for the people to come together and vote a million votes
- Mickey Factz raps as a few different kinds of American people who plan to vote for Obama on election day
as they explain their reasons why [using the line "We are not the same I am a - black man, white man, farmer, republican!, democrat, single father, rich investor, or whatever etc - Weezyish style. But at the end of the song "we are all the same, we are American" is said and the main reasons we should ALL vote for Obama.
My favorite concept is the
Rap as different Americans
because it allows more creativity AND with a hot beat, a concept like that might attract more artists to jump on the track and rap as Americans he forgot to mention.
As for the beat I say either:
- Something completely fresh
- Something jazzy like he's been doing lately
- The "A Milli" beat
- A
Precize
-ish "A Milli" beat remix (a la the
Flashback Mixtape
)
- A Precize-ish Jazzy /"A Milli" beat remix
I do think the "A milli" beat or a beat that utilizes it would be madd hot and definitely generate the most buzz, at least initially. However, something fresh or jazzy that's
NOT TOO HIP-HOP
would probably ultimately be the best, as it would be more timeless and something everyone, not just Rap fans, can enjoy.
Got a concept you'd like to share? Hit the comments up below or email them to
leak32@gfcny.com
. Be sure to let 'um know SwaggerDap sent ya.
Ya dig?
-A&R Meez