Team SwaggerDap hit up Syracuse last weekend for SU's annual Block Party concert which featured N*E*R*D, Drake, K-OS, and Francis in the Lights. And while I wasn't allowed to bring my camera inside the Dome, BBC just posted from pics from the show...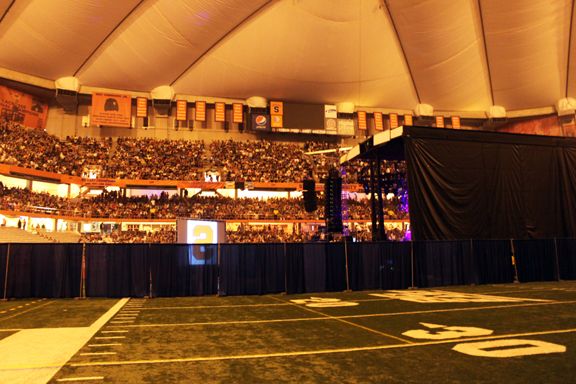 For concerts in the Carrier Dome they have to cover half of the stadium and only use about 15,000 seats...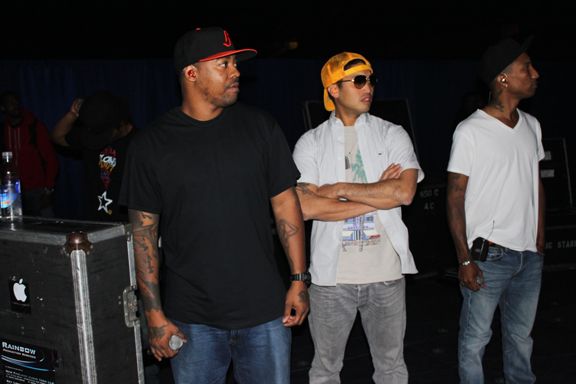 So N*E*R*D and Fam-lay took the time to play some football on the legendary field. NO WONDER they took so long to come on...


While much of the crowd was there for Drake, there were definitely some N*E*R*D die-hards in attendance, but I must say that our section of friends jumped and Spaz'd better than anyone!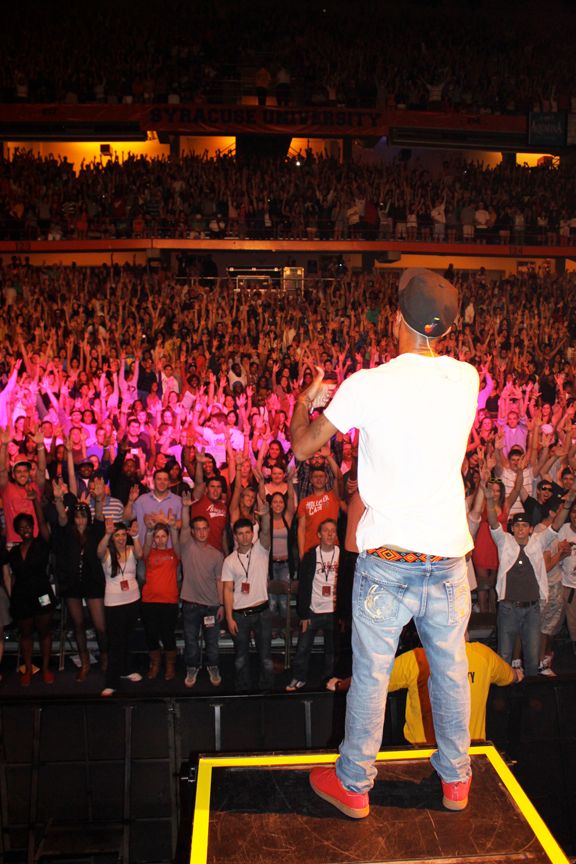 "Starrrrrr-traaaakkkk"





Been waiting to see N*E*R*D for years now so this was an absolutely amazing experience for me. Next time I need to see them in a small venue full of N*E*R*D heads though!


-john-