So you wanna be permanently fly? Simple. Get your favorite brand tatted on your body!

Well I'm sure there is a little more meaning behind these tatts, so I've compiled some examples to show that this stuff is WAY more than clothes. People take some brands to heart which is why we see Bape tattoos and BBC/Ice Cream tattoos more and more often.


Say what you will, but this BBC Moonman tattoo is VERY nicely done


An employee in the BBC/Ice Cream store in Tokyo has their saying tatted up his arm. TOUGH!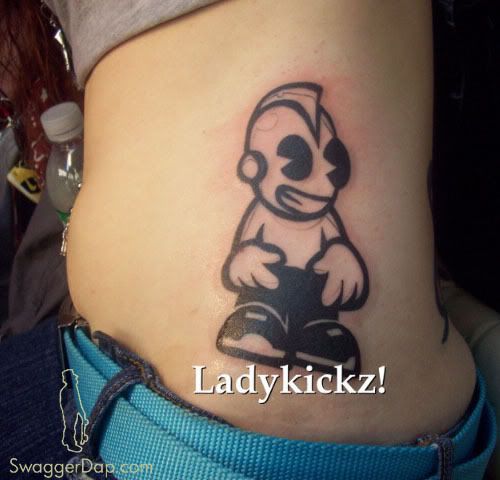 This chick got the Kidrobot tattoo on her side. Crazy.


AHHHH this one had to hurt. The Bape Sta on the inside of the lip.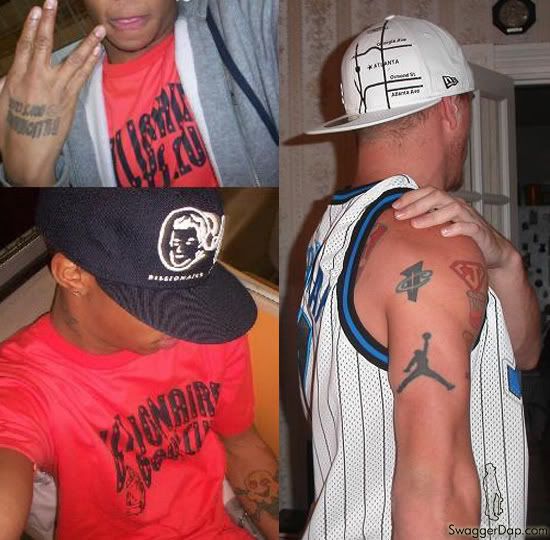 Dude on the left has the BBC arc logo on his hand and the Ice Cream logo on his forearm.
On the right the popular Jordan Jumpman tattoo, but ALSO a Penny tattoo which i respect greatly.


On the left dude has the Bape Sta huge up his leg
On the right he's got the Moonman on the forearm (same as on the shirt)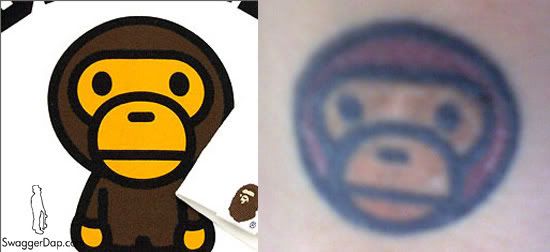 This pic is poor quality but a small Baby Milo tattoo.


I know that most people don't understand the following behind these brands and why hundreds of people line up to meet people and buy clothes. But once again it's more than clothes, it's really a lifestyle, state of mind and a way of life. So next time you see Nigo's face tatted on someones back don't hate! (wellll, that example is a little extreme but you get the idea)


-john-