A few random picks have come out regarding some new BBC/ Ice Cream releases.

1st up is round 2 of their collab with designer Rockin' Jelly Bean with a new graphic on a nice looking crew neck.



Next we get a look at what's to come in accessories for next season. Looks like the norm, except peep the bow tie and traditional neck tie... hmm, does this mean dress shirts and suits as well? We'll have to see.



and finally some quick pics from the BBC/ Ice Cream party set up at Harvey Nichols in London.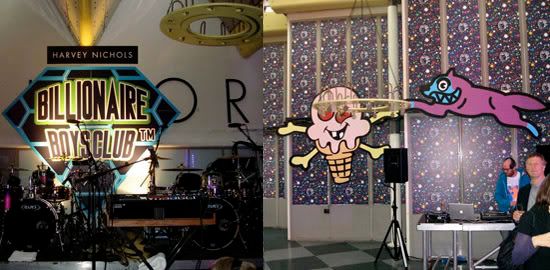 You know when more info and pics are available they will be posted right here so keep checkin in.


-john-