Drugs Couture is a Florida based brand with a simple philosophy:
WOMAN is the world's oldest and most addictive Drug.

Yikes! Peep some of their shit below...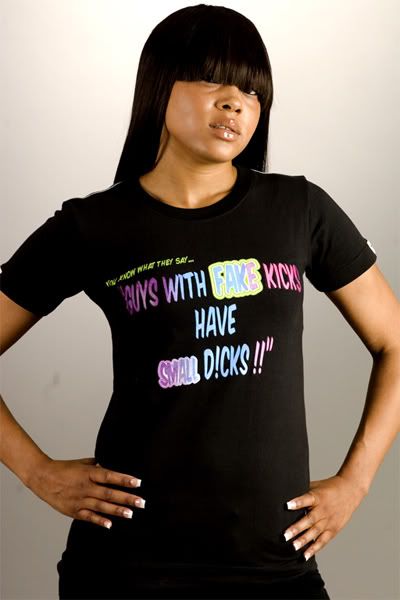 Wuhow! (As my boy Jeff would say)@ the last tee. The Fake Kicks tee was an instant smash for them; so they're releasing it again in a few more colorways. As usual shit is limited so be sure to peep their website to check um out.

Purchases can be made immediately at any
DRUGS Couture retailer or directly at their
online shop HERE

-Meez

Shouts to Becca doin her thing and for the heads up on this brand!