After blessing us with a dope trailer, a few classic singles, and a fresh tracklisting, the good peeps at Flight Club and Homeskool finally present...Kris Kasanova's, The Long Way Home album. Download and dabble your ears, NOW.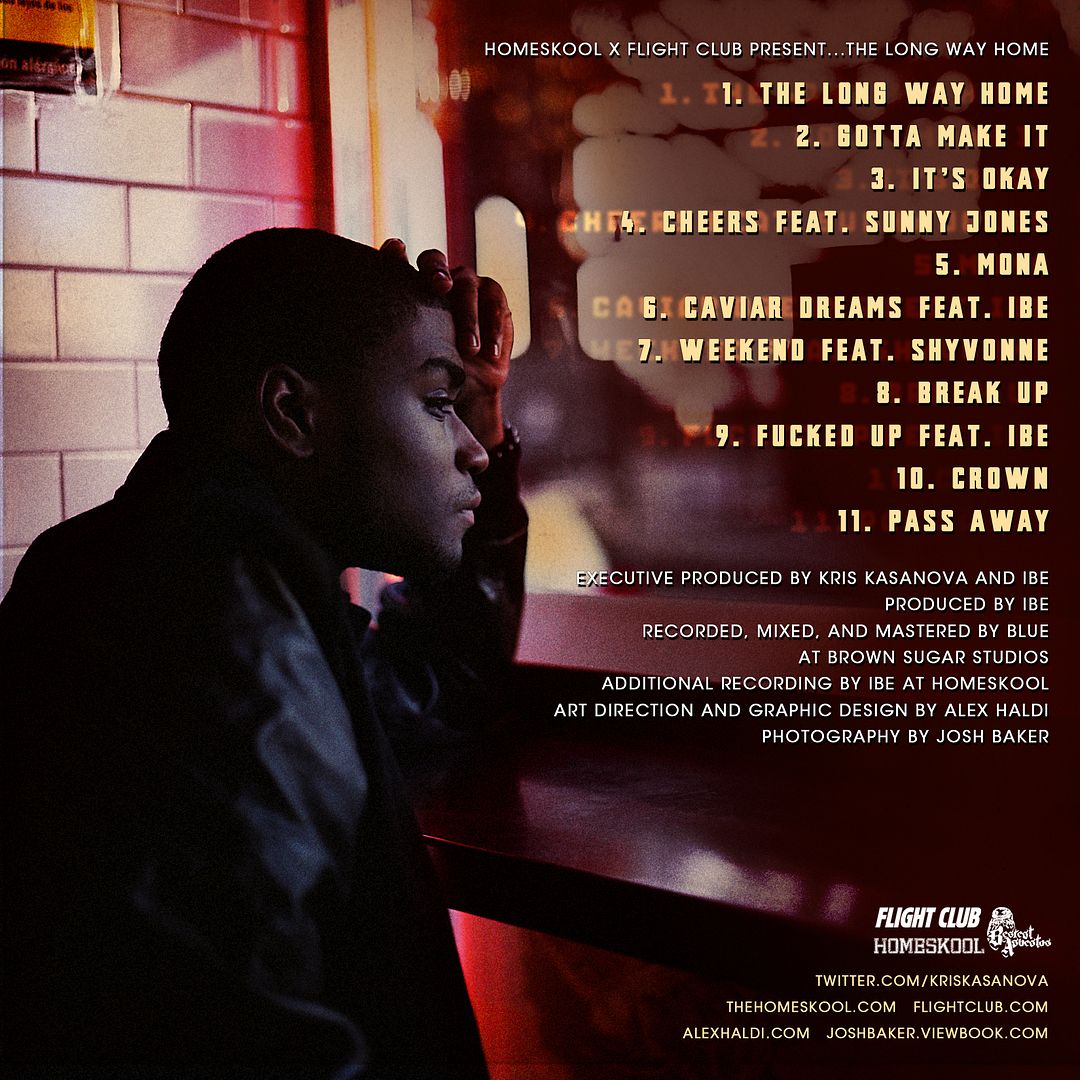 Download:
UserShare
|
BandCamp
Kris is an emerging emcee from Red Hook Brooklyn, NY who you may not yet have heard of, but I'm pretty sure you will be hearing more from and more of him soon. (The bandwagon has plenty of room, so hop on now or stumble after later.)
His
Long Way Home
project was entirely produced by our good friend Ibe; but trust me, that's not a good enough reason for us to share. The music is dope and has a classic feel; so it'd be nothing short of stingy of us to keep it for ourselves.
Download now
and Enjoy.
-meez