Just when you thought Ninjatown was all plush and cute, here comes Macho Ninja into town...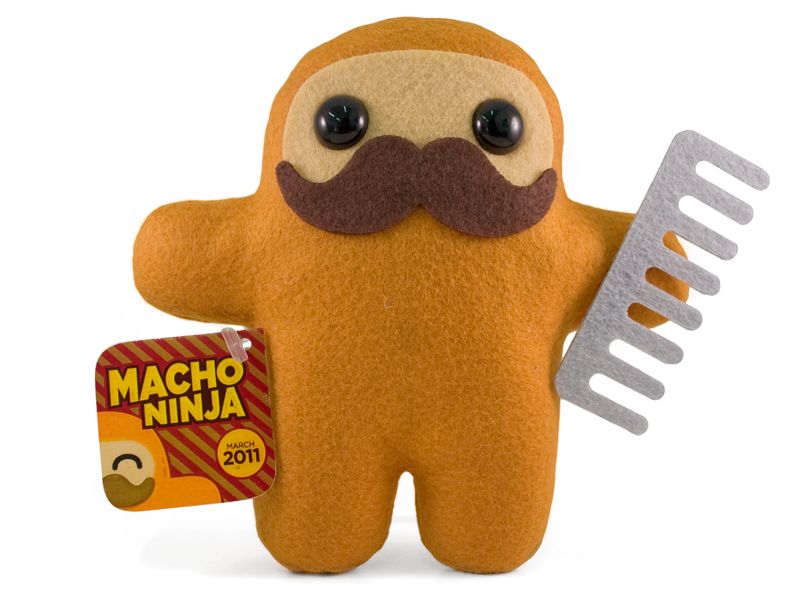 "
Macho Ninja knows what's happenin' at all times, baby. No plans for the weekend? Groove this — you have some now. Aw yeah! Macho Ninja's 'stache comb also holds a secret: It doubles as a weapon! Can you dig it?
"
Releasing on March 2nd, the handmade Macho Ninja comes with his trusty comb, as well as the standard goodies like stickers n buttons. Limited to 100 pieces.
-john-